Any job seekers who happen to be pregnant need to completely understand maternity leave in order to successfully navigate the hiring process. Once you are clear on a mother's rights in your locale, you will no longer need to worry about the challenges of employment during a time when your mind is focused on making sure your diaper bags are stocked for your new child.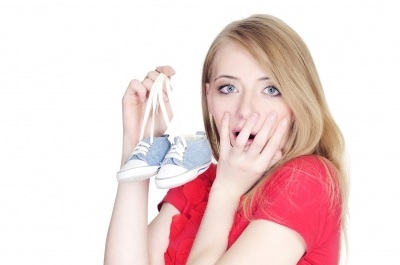 By understanding maternity leave, you need not be afraid of pregnancy! Photo Credit"Afraid Of Pregnancy" by Michal Marcol.
Federal Maternity Leave Legislation in the USA
During the Clinton administration, the United States Congress passed into law the Family and Medical Leave Act of 1993 [FMLA].The law ensured new mothers a maximum of 12 weeks of unpaid leave, regardless of whether the child was delivered naturally or through adoption. This act enables pregnant women to have children without worrying that they will lose their employment, even if the leave does not have to be paid time off.
Despite this, the legislation has limitations. Only businesses with more than 50 employees are covered by the FMLA, and employees are only eligible if they have been employed there for a minimum of one year. The employee must also have put in at least 1,250 hours during that year.
State Legislation to Fill the Gap
The void has been filled by specific states. State legislation extending maternity leave have been passed by at least 25 states plus the District of Columbia. These states have approved legislation that lowers the requirement for a business to have in order to be covered for maternity leave. Some employers have decreased their minimal staff size from 50 to as little as 10.
New moms are even qualified for paid leave under the state's disability programs in three states and DC since they are considered to have a temporary impairment. If your state has added to the federal guarantees, you'll need to confirm that it has done so, but chances are you have more options than you think.
Job Seeking While Pregnant
Many women are forced to look for work while they are pregnant, and the pregnant woman can easily feel like she's walking around with a "do not hire" sign on her forehead. Being up front and honest that you are expecting, however, does give a positive impression to potential employers of your integrity. If you are well qualified for a position, chances are an employer will work with you to make the maternity leave easy for the firm.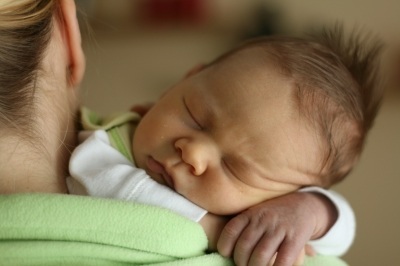 Maternity leave gives mom time to bond with her newborn. Photo Credit"Newborn Baby Sleeping" by papaija2008. 
One constructive move would be to prepare a work flow plan before attending a job interview. Maybe you could work from home for a few hours each day while the baby is sleeping. Any innovative suggestions will undoubtedly demonstrate to the hiring manager or company owner that you are a conscientious worker who balances your personal and professional responsibilities.
In conclusion, planning is essential when looking for a career while pregnant. You'll probably land a job before you know it if you're aware of your options and demonstrate to the prospective employer that you're a team player.
What You Need to Know if You Get Pregnant
What are your pregnant job search stories?